Short on time? Here are the highlights:
Recent surveys indicate the extent of business disruption for many agencies this year but also the resilience of the sector as agencies continue to form new partnerships, control costs, and work to support their students
Recent surveys highlight the extent to which the pandemic has disrupted operations and revenues for education agencies around the world. The decline in business for many agents has been severe this year. All have made significant adjustments as a result – especially with respect to working remotely – and yet many are moving ahead with new business lines and partnerships for the future as well.
One study prepared by the Federation of Education and Language Consultant Associations (Felca) paints a stark picture. The survey was circulated among national agency associations in August and eventually completed by roughly a quarter of the collective Felca membership (with 115 respondents overall).
The results show a large-scale disruption to agency revenues between February and August 2020. Most respondents reported declines of 80% or more compared to the same period in 2019, with nearly a quarter (24%) indicating a 100% drop in business over that seven-month period.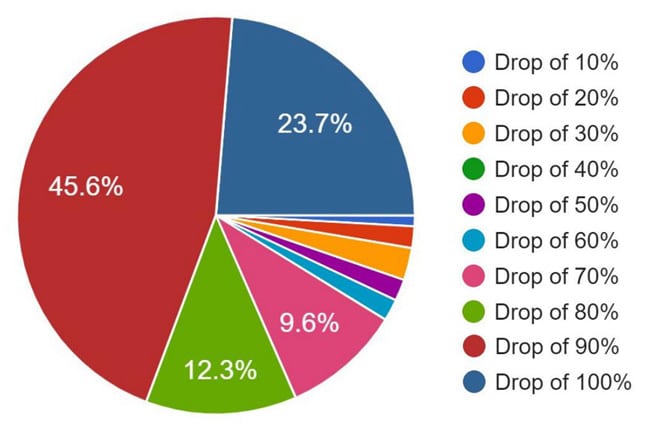 The outlook was not much improved among Felca respondents for the remainder of 2020, with seven in ten anticipating year-over-year declines of 70% or more between September and December this year.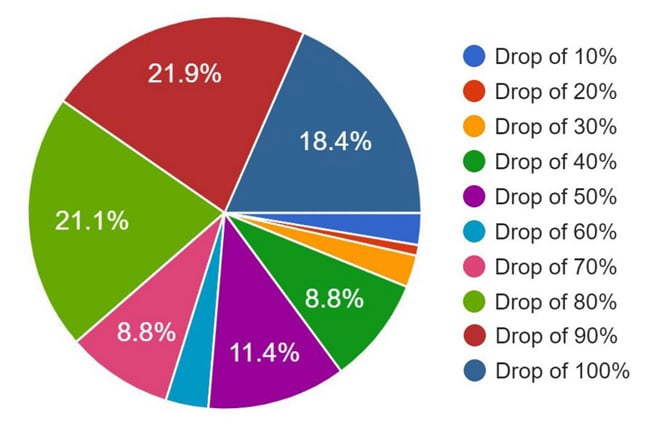 Agencies have understandably been focused on cost control as a result, with nearly two thirds (63%) indicating that they undertook some staff reductions. Seven in ten began working from home or from coworking spaces in a further effort to reduce overhead, and half also indicated that they reduced communication expenses during this period.
Otherwise, most respondents indicated an increased reliance on bank financing (42%), government support (44%), or owner equity (53%) in order to meet working capital requirements this year.
Many of those findings were echoed by a survey of agent participants in the ICEF Virtual Americas event in late-August 2020. Most of the 130 respondents to the ICEF survey (61%) indicated that they had closed their offices and/or were working from home. Nearly a third (28%) reported staff reductions as well.
Just over half (52%) said that in spite of all of those challenges they had increased their communications with clients, a finding that is in keeping with other survey and anecdotal reports this year of much more frequent and intensive communications between agents, institutions, and students.
In line with the remote working mode of most agents this year, respondents also indicated an increasing use of video conferencing tools, messaging apps, and social media channels for maintaining their outreach to students and parents. Interestingly, 34% reported increased marketing spending this year with another 28% indicating that their 2020 spending was consistent compared to 2019 (and 37% reporting decreased spending).
In a further sign of resilience in the sector, more than seven in ten (72%) said that they were continuing to establish new partnerships during the pandemic.
For the moment, nearly all report that the pandemic has impacted their students' plans, with 83% indicating that at least some clients had deferred their studies to 2021. Not surprisingly, the ability of students to simply travel to their study destinations remains the biggest challenge this year as border closures and travel restrictions persist in many countries.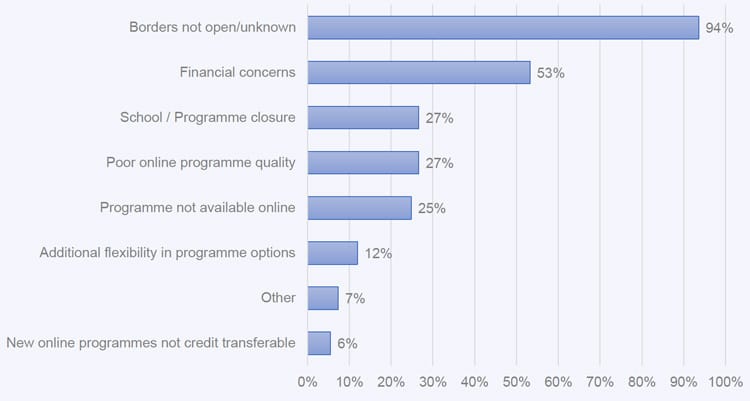 For additional background, please see: