AI is here…Are you ready?
Short on time? Here are the highlights:
This feature from the ICEF Insights magazine explores some of the early applications of AI in student recruitment marketing
They include search, improving response times, and personalisation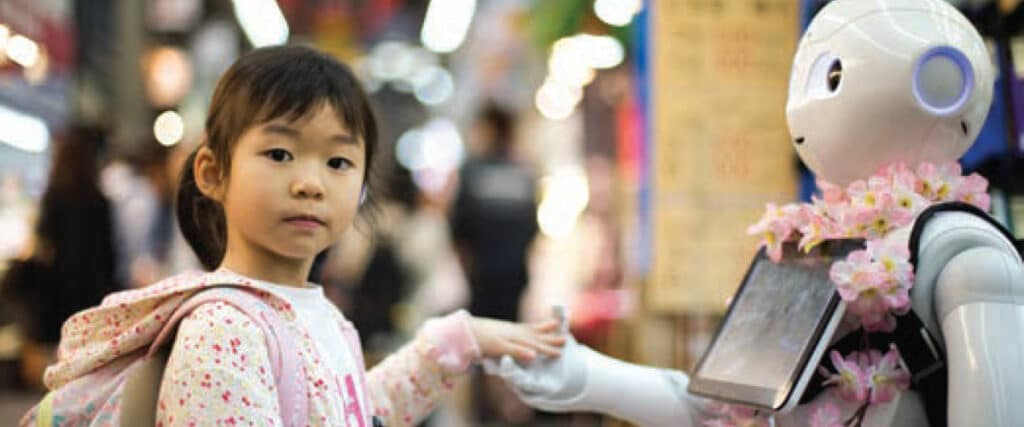 The following feature is adapted from the 2024 edition of ICEF Insights magazine. The digital edition of the magazine is freely available to download.
We are already in the midst of a future that, until quite recently, leading scholars and researchers – including Geoffrey Hinton, the so‑called "Godfather of AI" – thought was decades away. A new generation of artificial intelligence (AI) tools is quickly reshaping how we learn, work, search for information … and even interact with each other.
The fact that AI has advanced so much more quickly than expected has presented us with a dilemma. Depending on whom you talk to, AI technologies will either liberate us from tedious, repetitive tasks while ushering in a new era of human productivity, or they will expose us to unprecedented risks and challenges, especially if machines begin to outpace our collective human intelligence. This much is clear: the technology is currently moving faster than we are, and scholars, governments, and pretty much everyone else is racing to catch up.
Artificial intelligence is hardly new. If you have ever asked Apple's Siri for directions to a restaurant or relied on Google's Alexa to queue up your favourite songs, you're already an AI user. And for years, students have used tools like chatbots and advanced study abroad search platforms to connect with institutions and find the programmes that are right for them.
"Artificial intelligence would be the ultimate version of Google. The ultimate search engine that would understand everything on the web." — Larry Page, Co-Founder, Google
What is different today is the advanced capabilities we are seeing in a new generation of AI tools known as "generative AI," the best-known of which is OpenAI's ChatGPT. Fuelled by a combination of very large datasets (like, an entire internet's worth), powerful new algorithms (which translate language or images into numbers and then train the AI to use that knowledge), and immense computing power, ChatGPT and other generative AIs are quickly changing our ideas about what machine intelligence looks like and how it might be used.
Generative AI
ChatGPT is a very engaging early example for the new generation of AI. If you haven't tried it yet, visit chat.openai.com and ask a question – about anything at all.
For example, if you ask, "What are you?" ChatGPT will answer, "I am ChatGPT, a computer programme developed by OpenAI. I'm based on the GPT-3.5 architecture, and my purpose is to assist you by generating humanlike text based on the input you provide. You can think of me as a text-based AI assistant that can answer questions, provide information, generate text, and engage in conversations on a wide range of topics. How can I assist you today?"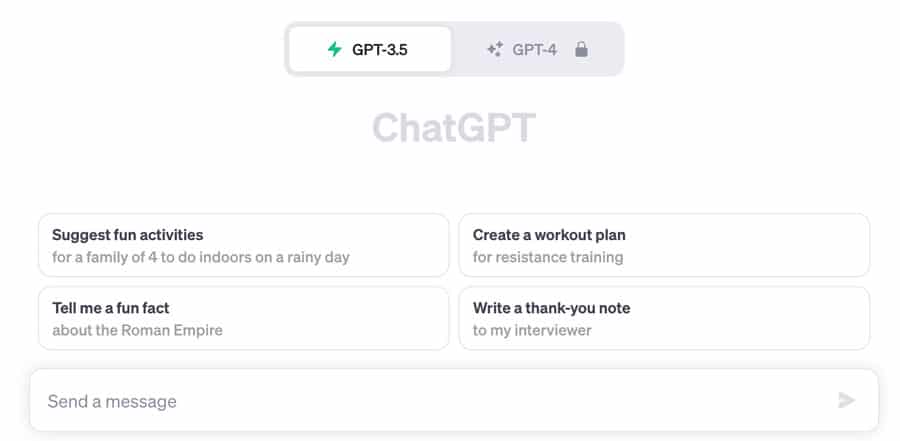 Lurking behind that answer is another one: ChatGPT stands for "Chat Generative Pre-trained Transformer," which is to say it is designed specifically to understand and produce human language.
Think about that for a moment. When we talk about so-called "generative AI," we're describing software built to understand us and talk to us like another person.
But it doesn't stop there. ChatGPT-3 was released in November 2022, and its much more powerful successor, ChatGPT-4, followed quickly in March 2023. In September 2023, OpenAI announced the release of a new version of ChatGPT that interacts with voice and images. Among the many other applications that will soon come into view, Spotify announced at the time that its podcasters will use this latest release to automatically translate their content into multiple languages.
That latest ChatGPT release serves to further stress the point that if you can convert human speech to machine code, you can also convert images or other content, and this, in turn, allows a generative AI to produce images, computer code, a full-length essay, video edits, and most other types of expression and content.
Recruitment implications
Generative AI is obviously a huge subject, and as we're already seeing, it's a field that's going to change very quickly. So we will be cautious in predicting how it may change international student recruitment. But even with that caution, there are clear and immediate applications for educators and agents working to attract students from overseas.
There are at least three ways in which AI tools can make recruitment faster, easier, and better:
Supporting rich search prompts based on a student's profile;
Reducing response times for queries and admissions applications;
Personalising communications for individual students.
"AI is not a buzzword anymore; it is a necessity for any educator to use in recruitment."
—Priyank Mistri, digital recruitment specialist, Fanshawe College
Search
If you can ask an AI any sort of question, then it follows that you can ask it to find information for you, just as you would any other search engine. Microsoft's Bing search engine already incorporates a language-trained generative AI, and Google is racing to bring its own AI-enhanced search product to market.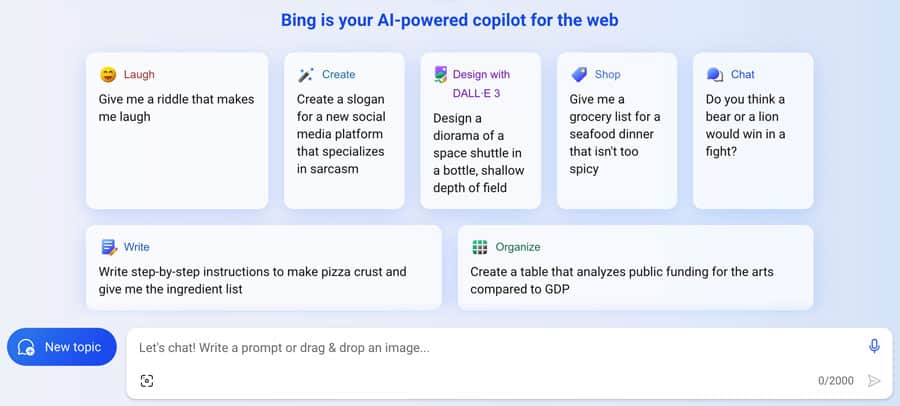 Those tech giants quickly rolling AI into their core search products is as good an indicator as any that AI is a powerful search mechanism all on its own.
It is remarkable to see how the generative AI environment already produces a very different kind of search experience. For example, you can use a tool like ChatGPT to get results for a much more complex query, or prompt, than you could normally attempt with a conventional search engine.
For instance, you could ask: "I am an Indian citizen with an undergraduate degree in computing science. I have a 3.0 GPA and an IELTS score of 6.0, and I want to know the best places to study for a master's degree in computing science in the United States. My annual budget is US$45,000." Try a few "mystery shopper" queries like that and see what comes back. And then just imagine how a generative AI–fuelled search might influence search optimisation for institutions and schools in the future.
"ChatGPT is already driving traffic to websites but the data it's trained on stops in 2021. Anyone who runs a website will need to decide what [content] ChatGPT should be able to crawl for the next update," says digital marketing specialist Guus Goorts. He adds that future-proofing your search footprint should ensure that "what you publish comes from human experience. AI has made it easier to generate disembodied text, [but] people and search engines will value content from human beings who share lived experience even more."
In that sense, you can imagine that search optimisation might increasingly rely on long-form content, perhaps with a personal point of view, that is structured to answer key questions for prospective students as a way of further training AI-powered tools.
Better response times
Another item from ICEF Insights magazine (see "It's a matter of time,") highlights the critical point that student attention is fleeting. Students expect institutions and agents to be responsive – in fact, most expect a response to queries within 24 hours or less. There is a clear advantage for those who can answer questions and even process admissions applications more quickly.
The broader context for these trends is familiar to any international education professional: students have more access to information than ever before, they gather information for study abroad across an ever-widening field of channels, they are digital natives (with all the impatience that suggests), and they are applying to more institutions than ever. At the same time, various "mystery shopper" studies underline that many student queries are answered too slowly, and sometimes not at all.
The simple truth is that most institutions are struggling with rising volumes of student queries and admissions applications. Enquiries come in from students in multiple time zones, outside of regular office hours, and they tend to traverse several workflows and systems across student service and admissions functions. But the resulting sluggishness in responding is at odds with student expectations.
"AI is not a silver bullet. It's a tool that, if used wisely, can help us amplify our creative and cognitive abilities." —Fei-Fei Li, professor of computer science, Stanford University
Admissions is an area where AI tools have something crucial to offer: they can help to manage those very high volumes of student requests at the top end of the enrolment funnel.
Consider a conventional lead-generating process at a university or college. It might start with an enquiry sent by a prospective student at an education fair, or via the institutional website. If those first points of contact are not well integrated with a customer relationship management (CRM) system (or if the institution doesn't use one), then it will often take days for the enquiry to be properly processed and followed up. The time interval from "student makes an enquiry" to "student gets a reply" can be 10–15 days.
Now compare that to a technology-led process that uses AI tools. Student enquiries are passed automatically from the institutional website (or via a mobile app used by recruitment staff at education fairs or other events) to a CRM system. The system provides an immediate response to the student, and then automatically triggers a series of scheduled follow-up messages over the following weeks. That all-important interval between enquiry and first response shrinks from 10+ days to 10–15 minutes.
You can imagine which of those two workflows would produce better results in terms of converting enquiries to applications and applications to enrolments. One is labour intensive and slow; the other is heavily automated and very quick.
Importantly, none of this means that recruitment or admissions staff will be replaced by an AI. Instead, staff could be freed of the overwhelming task of trying to keep up with rising enquiry and applications volumes and would be better able to focus on converting the best-qualified and best-fitting students for their institution or school.
"The number of applications per international applicant is rising, driven by the ease of application via agent portals, and a post-COVID appetite for considering multiple destinations," says Wendy Alexander, vice-principal of International Dundee. She adds:
"Our response has been to 'pivot to conversion' to win a higher share of offer holders to our institution. This 'pivot to conversion' implies a focus on the speed of offer, the quality of applicant support, visibility of the student and campus experience, access to academic advisers, and easy student peer access. These service differentiators will be enabled by a new generation of AI products [with] the highest-impact face-to-face engagements focused further down the funnel. We have a strong focus on working with expert partners many of whom have global reach and specialisation and are therefore more effectively able to deploy AI in the specialist niches they occupy in the student value chain. For example we use UniBuddy for peer-to-peer engagement. They are thinking deeply about how they analyse the data they capture around ambassador-applicant interactions. Likewise, many of the most prominent agents offer AI-enhanced matching for applicants. IDP, for instance, offers a Fastlane service for offers in principle."
The University of Adelaide, meanwhile, has adopted a slightly different approach, with an AI-enhanced chatbot that provides students with a self-serve function to determine whether or not they would be eligible for admission. The university's Future Student Assistant chatbot takes prospective students through a series of detailed questions and then either passes the student smoothly into an application process or recommends various upgrading options that the student could consider in order to qualify for degree study. The net effect of the Future Student Assistant is two-fold: (1) students get immediate feedback on their eligibility to apply and, as a result, (2) the admissions staff is better able to focus on well-qualified candidates in their application pipeline.
These examples illustrate strategies for using smart tools and marketing automation to manage and qualify high volumes of enquiries and to allow staff to better focus on engaging prequalified, best-fit prospects one-on-one.
Personalisation
Speedy automated responses are one thing, but what if you could also move beyond scripted emails to more meaningful, personalised responses to student queries? Here again, AI has something important to contribute: you can use it to automatically generate responses customised to the student or type of query.
"AI can be used to personalise chatbot interactions based on user data, such as user preferences or past behaviour," says Global Admissions founder Richard Coward. He continues:
"By providing personalised responses and recommendations, chatbots can create a more tailored and engaging experience for users … [AI-powered] chatbots can better understand the context of user queries and respond in a way that is appropriate for the situation. For example, if a user asks a question about a specific product, the chatbot can provide more detailed information about that product without the need for the user to provide additional context."
The earlier Spotify example hints at another powerful aspect of personalisation: automated translation into multiple languages. This capability allows AI-boosted chat tools to reach a wider range of global students, and their families, in their first languages.
Finally, AI tools can use predictive analytics to crunch the data on prospective students' interests, profiles, and behaviour to allow institutions and agents to better tune their marketing and communication strategies to the needs of individual students.
"I am actually quite optimistic that AI will be beneficial overall. But it won't be without challenges." —Andrew Ng, computer scientist and co-founder of both Coursera and DeepLearning.AI
Getting started
The types of AI we've discussed here may sound like a lot of new technology to adopt all at once, but the key for most recruiters will be to start to become familiar with AI tools and then to begin some early experiments. This doesn't need to be especially onerous, or even very expensive. Some institutions are combining ChatGPT with other low-cost tools to create a very effective automated marketing response setup with a monthly cost of under US$100.
There are certainly some areas of larger institutions – admissions, in particular – where it will necessarily take more time and effort to integrate new tools. But there are other areas of the marketing effort, especially around qualifying and managing student enquiries and expanding translated content, that really do lend themselves to more agile experimentation.
If you want to get a sense of the breadth of possibility in this area, stop by the popular website TheresAnAiForThat.com. As of September 2023, this online directory listed nearly 8,200 AI tools "for 2,208 tasks and 4,847 jobs" – and those numbers are expanding with every passing week.
For additional background, please see: