France launches new student marketing campaign
Short on time? Here are the highlights:
Campus France has launched a new global marketing campaign that celebrates the French way of life, showcases the quality of French higher education, and highlights the experiences of foreign alumni in France
Campus France, the national agency for the international promotion of French higher education, announced this week the launch of a new global marketing campaign. Rendez-vous en France introduces new messaging and materials to build on the ongoing Bienvenue en France campaign - a key pillar of the country's international education strategy and its goal to attract 500,000 foreign students by 2027.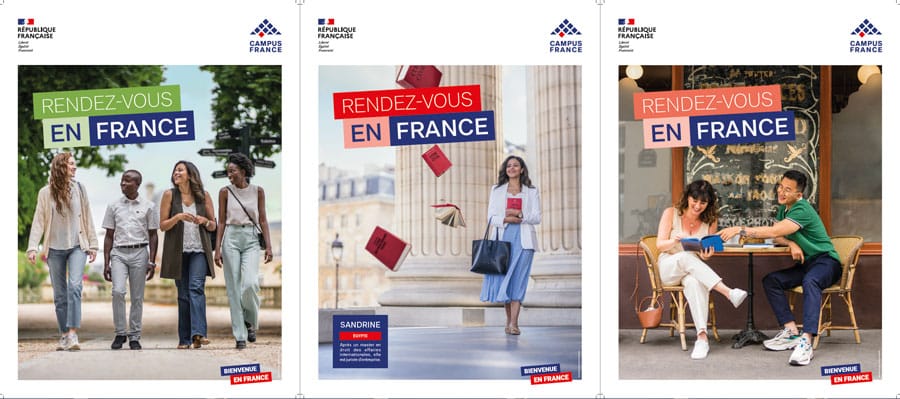 The number of new international students in France fell by 25% in 2020 as the pandemic took hold. But before COVID total international student enrolments grew by 3.4% year-over-year in 2019/20 to reach a new high point of 370,052. The international student base in France has been growing steadily over the past several years, albeit at a slower pace than other major study destinations. Between 2014 and 2018, the number of international students in France grew by 16% overall. This compares to 24% growth for Germany and the United States, 31% for China, and 53% for Australia over that same period.
The Rendez-vous en France campaign will now aim to further bolster the country's enrolment growth with a global rollout in all 275 Campus France offices across 134 countries. "This campaign is a response to an intense and renewed desire for mobility two years into the pandemic," explains Campus France Executive Director Béatrice Khaiat. "It highlights the experiences as well as the promise of discovering the French way of life in addition to the notion that studying in France constitutes a milestone in everyone's life."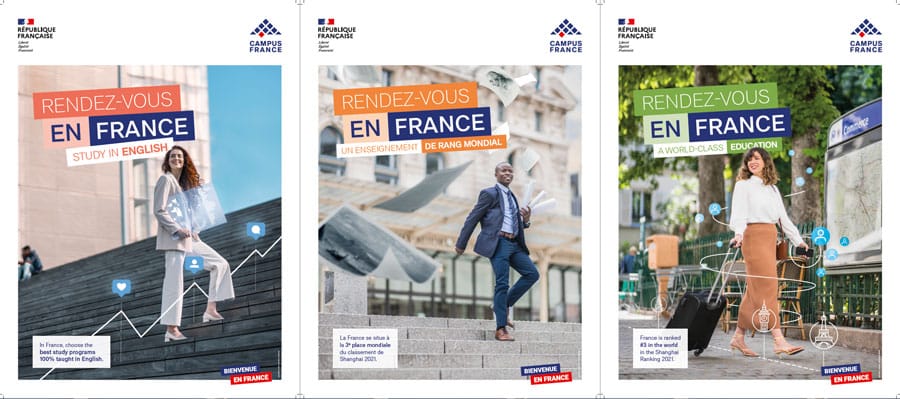 The campaign is built around four core themes.
"Rendez-vous: a return to life" This core message emphasizes the experience of living and studying abroad, and celebrates discovery, openness, and the French art of living.
"Rendez-vous en France…for a world class education" This component highlights the quality of French higher education. It is underpinned in part by the country's recent strong performance in the 2021 Academic Ranking of World Universities (also known as the Shanghai ranking), in which France had the third-most institutions in the Top 50 globally.
"Rendez-vous en France, study in English" Campus France has placed an increasing emphasis on English-taught degree programmes in recent years, highlighting that studying in France does not necessarily mean studying in French. French institutions currently offer nearly 1,600 courses in English at the Bachelor's, Master's and Doctorate levels.
"In France, we take care of you" Reflecting a greater emphasis on safety and well-being for students and families this year, the campaign also highlights that the French government, in partnership with French institutions, has expanded access to COVID-19 vaccines for visiting students.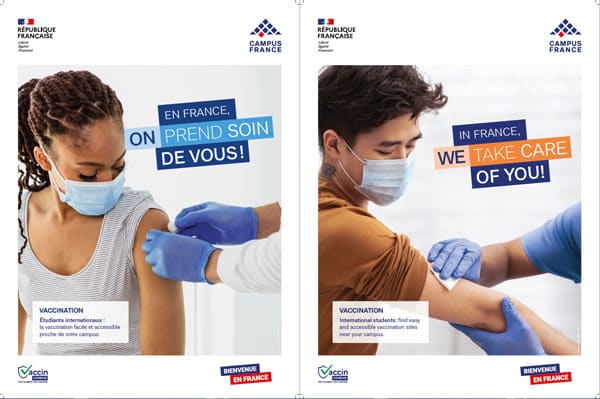 The campaign also features the experiences of an expanded cohort of foreign alumni in France in showcasing eight alumni stories for students from Argentina, Kenya, Australia, Kazakhstan, Colombia, Ivory Coast, Cambodia, and Egypt. The alumni cohort reflects a similarly diverse field of studies at institutions throughout France.
For additional background, please see: