Making the link between housing and student wellbeing
Short on time? Here are the highlights:
Students look closely at accommodation options when deciding where to study
Even so, suitable and affordable accommodation can often be difficult to obtain
A new report based on a roundtable discussion among higher education and design and wellness experts raises important questions about how best to create accommodation that helps students feel safe, comfortable, and able to succeed
According to QS's 2019 International Student Survey, 60% of prospective international students were influenced by housing choices when deciding where to study abroad. And as QS notes, international students too often are unable to find suitable accommodation. For example,
"At the start of this academic year, 250 students in the UK were faced with unfinished accommodation. As a result, they were temporarily placed in hotels away from other students and without cooking facilities.
In the Netherlands, at least 150 international students reported that they had nowhere to live for the 2017/18 academic year, with some staying in a campsite or a refugee centre …"
Not ideal studying conditions, to say the least, but also extreme examples that highlight the impact that limited or poor housing can have on visiting students.
A new report goes a step further and draws the line between accommodation and mental health. The report, entitled Impact of Accommodation Environments on Student Mental Health and Wellbeing is based on a discussion with various stakeholders in the British higher education industry including health professionals, university estate managers, student representatives, and student accommodation operators. The discussion was facilitated by architect Scott Brownrigg and contractor Galliford Try.
While all panel members had unique points of view, the consensus was that "the design of buildings for student living can contribute either positively or negatively to their mental health and wellbeing."
In addition, the panel agreed that accommodation must not be viewed in isolation. Instead, it must be viewed as a central part of how schools and universities ensure student wellbeing.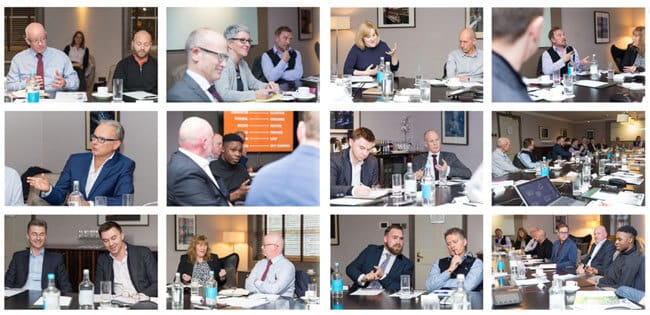 A major life transition
The panel agreed that when students leave home to study on their own it is a major life transition, one where students' sense of self may be temporarily disrupted because everything is new.
Panel member Alan Percy said,
"When people leave the security of their home environment they leave behind everything that is familiar and this can impact on their sense of self. This isn't communicated to students well enough. This is what makes them vulnerable because they haven't got those attachments in their new environment and they have to go through a process to re-attach to a new home and have a new sense of belonging, this is what makes people feel secure and able to thrive."
Panel member Steffan Williams added, "There are huge issues around psychology and mental health and individuals moving through the system are at the most vulnerable point in their lives."
All agreed that first-time students are looking for safety and comfort when they come to study and that well-designed accommodation can help them create a new sense of home and good environment to help them succeed academically. When accommodation is too expensive, limited, too crowded or too isolating, it is a significant extra burden that can seriously impact a student's chance of success and their overall wellbeing.
Achieving the right balance
Some of the discussion centred on a natural human tension between wanting privacy and needing community, a tension that bears significantly on building design decisions. As much as students need a bedroom to retreat to for alone time and rest, the panel agreed that design must facilitate a sense of community. One of the students on the panel, Zulum Elumogo, who studied at the London School of Economics, underlined the importance of this aspect of accommodation design:
"Why did I have such a good time at LSE? I realised it wasn't actually the university itself, or the course, it was the people. It was the fact that we were having amazing times together and had that sense of family in the halls.' Having that sense of home and familiarity and getting to know everyone, dining together each night, having a large common room space, being able to meet people through serendipity in the kitchen because it was all open, even in the bathroom, because there was nothing that was private apart from your own room."
Mitigating the effects of online life
The report touched on the modern difficulty of fostering community because of students' high levels of digital immersion and participation in social media. While this may feel like community, it can also leave students feeling lonely on campus because their social media participation may be displacing real in-person connection. Therefore, the panelists agreed that,
"Buildings must be designed to allow for the serendipitous encounter, the chance meeting and the anchor points of key destinations within a hall of residence that act as gathering spaces. This must be countered with the possibility of privacy and peace and quiet, where a student can rest, reflect, sleep and recharge for the adventure that the wider campus offers."
Financial worries for many
More than 6 in 10 students say that they have trouble paying for daily essentials and that the most significant part of their expenses is accommodation, according to research by the National Union of Students in the UK. The research also found that students who have received student loans are now using most (76%) of their loan on accommodation. In other words, accommodation can be a major source of stress for students.
The panel agreed that affordability must be a major driver of accommodation design decisions, and there was some discussion around whether "the financial model for student accommodation needs to be revisited to help reduce cost but also to improve choice and support the affordability of better social and communal facilities."
To mix or not to mix
With international students a significant part of many student populations, the question of how they can best be served by accommodation arrangements naturally came up amongst the panelists. Here, the panel was divided. Some felt that there should be a "pepper pot" philosophy applied to residences, with students of various countries all mixed in together with domestic students. Others felt that student communities should not be "socially engineered." Panelist Mike Entwistle noted that at one university where a "pepper pot" approach was in effect, "by the end of the first term the students had swapped rooms with one another to be close to students of the same nationality." He said, "You can try the social engineering and sometimes it works and sometimes people embrace the diversity and sometimes they don't."
Accommodation and student health
In the end, the panel conveners concluded that,
"Every aspect of student accommodation and the student experience must be designed to empower and encourage students to look after their own health and wellbeing, support others and create the change necessary to ensure all those in higher education can thrive."
For additional background, please see: