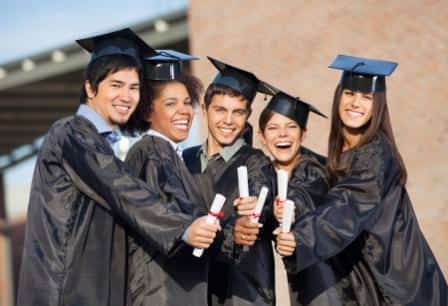 Two recent reports point to the continuing strong demand for graduate education.
The Council of Graduate Schools (CGS) is an organization of over 500 higher education institutions in the United States and Canada engaged in graduate education and research. A recent survey of CGS member-institutions has produced some interesting directional data regarding international student enrolment in graduate programmes in Canada and the US.
The survey data, which included responses from nearly half of the CGS membership, indicated that overall international enrolment in graduate programmes in Canada and US grew 2% in 2011, compared to 1% in 2010 and 2% in 2009.
But the survey also clearly showed two underlying trends within this modest year-over-year growth that bear closer watching.
First, CGS members reported an 8% increase in first-time enrolment of international graduate students in 2011. This is up significantly from 2010's 3% growth and represents the largest, single-year gain in graduate enrolment since 2006.
Second, this first-year enrolment growth was largely fueled by a 21% increase in new enrolments from China in 2011. China is the number one source of international students for US graduate schools and 2011 was the sixth consecutive year of double-digit growth in Chinese enrolments. The Middle East had a strong showing as well, with 14% growth in 2011, reflecting the continued importance of the region as well as the profound effects of large-scale scholarship programmes in markets such as Saudi Arabia.
The complete CGS report is available online.
In a related development, the Graduate Management Admission Council has reported that 258,192 GMAT exams were taken worldwide in 2011 – the third-highest total on record.
This total included a 67% increase in tests written by Chinese and other East Asian citizens compared to 2007. During the 5-year period covered by the report, the percentage of GMATs written by citizens from countries other than the US surpassed 50% for the first time in 2009 and reached 55% by 2011.